I am a big fan of Radiohead and i am dedicating my first web-site to them. Use the Navigation bar to the left to find your way around the site, you will find lots of information on Radiohead.
On this home page, I might include some information about the band's background or discuss how I originally became a fan and what I like best about the band.

Thanks for taking a look at my site. Be sure to sign my guestbook below or send me a private e-mail with your thoughts and suggestions. I'll be updating frequently, so please check back often.
Thom Yorke: Vocals, Guitar, Piano
Jonny Greenwood: Guitar, Piano, Organ, Xylophone and everything else
Colin Greenwood: Bass
Ed O'Brien: Guitar and Vocals
Phil Selway: Drums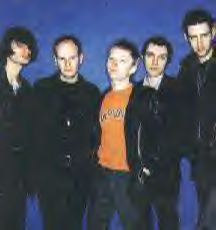 Just incase you didnt know this is Radiohead